Senior Section League Shirt Sponsor
Official Sponsors of our League sides.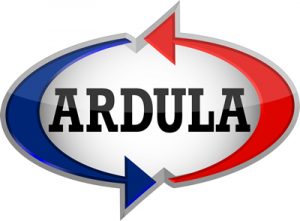 Ardula Limited
Tippers, Bulldozers, Excavators, Waste and Tipping. Supplying Sand, Ballast, Shingle, Aggregates, Topsoil, Compost, Bark and Equestrian Materials.
More about Ardula Limited…
4th XI and Cavaliers Shirt Sponsor
Official Sponsors of our Saturday and Sunday Friendly sides.
Your company could be here.
CURRENTLY AVAILABLE FOR 2018
Senior Section Track Suit Sponsor

Red Fort Tandoori
The East Peckham Curry House are the Official Sponsors of Track Suits for the Saturday League sides 1st and 2nd XI as well as all our Coaching Staff. This gives the Red Fort Tandoori lots of coverage around the local area with at least 5-6 teams playing each week.
More about Red Fort Tandoori…
Junior Section Sponsors
We are currently seeking a Junior Section Shirt Sponsor. Sponsorship money would fund a fully paid for or subsidised HCC shirt with embroidered HCC badge and your company logo. This is an ideal opportunity for a local business to gain exposure whilst supporting young people.
Under 15, Under 13 and Under 11s
Ideally these teams would have one sponsor for about 40 shirts. There are 3 teams competing each week in the local area around Tunbridge Wells.
Your company could be here.
CURRENTLY AVAILABLE FOR 2018
Under 9s
A sponsorship for about 30 T-shirts for this highly successful team. 2 teams compete locally and Kent-wide coverage is available if results go according to plan!
Your company could be here.
CURRENTLY AVAILABLE FOR 2018
General Sponsor
Horsmonden Physiotherapy Clinic
A Physio First Centre, an accredited practice with the Organisation of Chartered Physiotherapists in Private Practice.
More about Horsmonden Physiotherapy Clinic…
2017 General Sponsors and Supporters

EQ MEDIA Limited – Website and Design
Terry's Butchers
Horsmonden Cricket Club's Official Butcher owned by ex-player Terry Tester. Purveyors of the best Scotch Beef by John Scott Meats Aberdeen.
High Street, Brenchley
Tel: 01892 72361
Facebook page