Cricket Week & Beer Festival
Horsmonden CC are proud to host our annual Cricket Week and Beer Festival.  We will be offering a range of beers and providing BBQs and Live Music throughout the week, look out on social media and on the club notice boards for more details…
Monday 3rd-7th August 2020
Monday 1pm – HCC Development U21 vs Tunbridge Wells
Tuesday 2pm – Inter club match
Wednesday 11am – All day game vs Bells Yew Green
Thursday 10.30am – HCC 6 A Side Competition
Friday 5pm – HCC Loose Cannons 20/20 vs The Gun & Spitroast
For the 10th year in succession we are delighted to be hosting the Horsmonden Cricket Week. We will be featuring several REAL ALES straight from the barrel at £3.80 per pint.
Everyone is welcome to come along and watch and join in with the social side of the game!!!
Cricket Week opposition with dates:
Bells Yew Green CC
Local East Sussex team, Bells Yew Green Cricket Club were formed in 1947 by men from the village returning from the war. BYGCC are regular opposition in junior cricket.
Appearances: 2020
South Walsham CC
South Walsham and District Cricket Club is a small village club in East Norfolk playing friendly but competitive cricket on Sundays and mid week. The club has been in existence since 1908 when men from the village were brought together by the then Vicar of South Walsham, the Rev. Francis Ranken.
Appearances: 2018

Cobham CC
Regular attendees of Cricket Week and good friends of HCC, Cobham Cricket Club from Kent claim to be the original home of "The Ashes". Founded in 1850, the first game was played in Cobham Park between Cobham Hall Estate and Cobham Village on the 7th August 1850.
In 1883 the then Captain of Cobham, the Honourable Ivo Bligh, later to become the Eighth Earl of Darnley, also captained England's touring side in Australia. During this tour Florence Morphy (later Lady Darnley) and some other Victorian ladies, burnt a bail and presented the ashes in an urn to Ivo Bligh. "The Ashes" in the now famous urn remained at Cobham Hall until 1926 when they were presented to the MCC at Lord's.
Appearances: 2012, 2013, 2014, 2015, 2016, 2017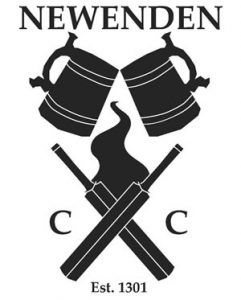 Newingden CC
Debuting this year are Newenden Cricket Club based in the smallest village in Kent on the border with East Sussex.
Kent and Sussex are jointly believed to be the birthplace of cricket having been invented by children living on the Weald in Saxon or Norman times. The game's earliest tentative reference came from the term creag in 1301 relates to Newenden!

Appearances: 2017, 2018

Stone-in-Oxney Cricket Club
Cricket Week stalwarts and good friends of HCC, Stone-in-Oxney Cricket Club are based south east of Tenterden, and stands in a position on the eastern side of the Isle of Oxney. The stone that gives the village its name is preserved in the village church, and is of Roman origin. The Saxon Shore Way long distance walking route tracing the old Saxon shoreline passes through the parish.
Appearances: 2011, 2012, 2013, 2014, 2015, 2016, 2018

Hunton Wanderers Cricket Club
Local team Hunton Wanderers are a friendly group of cricket enthusiasts who play at Hunton near Yalding and Maidstone.
Appearances: 2016

Rainham Cricket Club
Rainham CC was founded in 1896. Not to be confused with Rainham CC from Kent, they are based at Spring Farm Park, Rainham, Essex.
Please check back soon for the Club's illustrious history once it has been written on their website.
Appearances: 2013, 2014
---

Sanford Cricket Club
Sanford Cricket Club were formed in the Sanford Arms in Guildford around 1989. They just play friendly matches and visit us when they are touring in Kent.
Appearances: 2013, 2014
---

Newington Cricket Club
North Kent team Newington Cricket Club have evidence of being in existence for over 150 years. Newington is located between Sittingbourne and Rainham.
Newington CC badge shows three ducks – hopefully they'll let us know why!
Appearances: 2012
---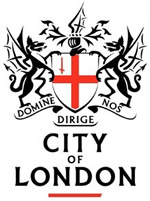 City of London School
The City of London School (CLS) is a boys' independent day school on the banks of the River Thames in the City of London.
Appearances: 2011
---

Kent Police CC
Many Police Constabularies enjoy a game of cricket to get them out into the community and Kent Police are no different. No arrests were made, so all good!
Appearances: 2011
---

Charlton Athletic FPA
Charlton Athletic have been visiting Horsmonden CC since the 50s initially as part of their pre-season cricket tour. Now it's the Former Players' Association who play and is run specifically for and on behalf of Charlton Athletic former players and associate members. This one always proves a competive fixture and a favourite with the supporters.
Appearances: 2008, 2009, 2010, 2011 + many others!
---